The de-facto standard for certification
Veridens streamlines the entire process for application, auditing and certification by seamlessly connecting all parties in the certification process. We provide a digital platform using modern technologies to support the specific needs of each party involved. 
Purpose
We enable expedient certification. Simple as that.
Using the Veridens certification platform, your certification process will progress in a safe, efficient and convenient way. We make relevant standards from the Standard Owners visible and accessible and we optimize the Auditors planning and audit execution. At the same time we make it easy to adopt and efficient to maintain certifications for the companies using them.
Deliveries
We offer an innovative standard certification tools for efficient verification of compliance, including efficient audit execution, audit management and results documentation. The Veridens certification platform supports multiple standard optimization and seamless standard owner integration.
Objective
We want to make standard certification available to everyone. By becoming 'the de facto standard for certification processes' we will empower all certification stakeholders, thereby providing transparency to the end-users!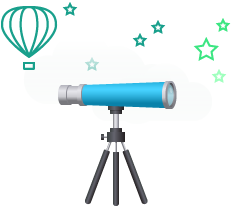 Bridging certification stakeholders
Throughout the certification process, the parties involved may have different interests and perspectives with regards to which functionality is desired at a certain point of time.
Understanding the need of each party, we provide the digital glue which binds together customers, auditors and standard owners in a transparent and efficient way, ensuring no matters fall between two stools and that all parts of the process flow are conducted in the most efficient way, while at the same time securing the best interest of all parties involved.
Holding a significant domain knowledge and expertise, based on several years of experience from all perspectives of the certification process as well as advanced UX and SW development, the Veridens team dedicate their entire workforce to create and maintain a state-of-the-art product to keep your certification process lean and secure at all times.
Henrik is the engine behind the engine, constantly driving the development of the Veridens certification platform forward to ensure it does what it is supposed to do: Provide world class expedient certification.
To do that, he maintains a complete understanding of the specific needs of each party involved in the certification process. By keeping close contact to the market, Henrik keeps the Veridens toolkit on a straight course for perfection, whether it regards financial perspectives, practical matters, technical requirements, or making sure the usability satisfies all expectations to a smooth and modern multi-platform digital tool. With Henrik at the helm, your certification journey will be safe and smooth.
Finding efficient solutions to highly complex problems is Daniels passion, and as a senior software architect and CTO he manages the development team both locally and internationally, and is responsible for keeping the top modern Veridens engine spinning at any time, 24 hours a day all year round.
Daniel has an impressive history in designing software and leading development teams in both small and large companies, and now he has dedicated his passion into designing the most efficient, reliable and flexible certification platform in the world. We feel both humble and proud to understand he has succeeded!
We are ready to help you realize the potential within your company or organisation. Click here to get in touch with us.